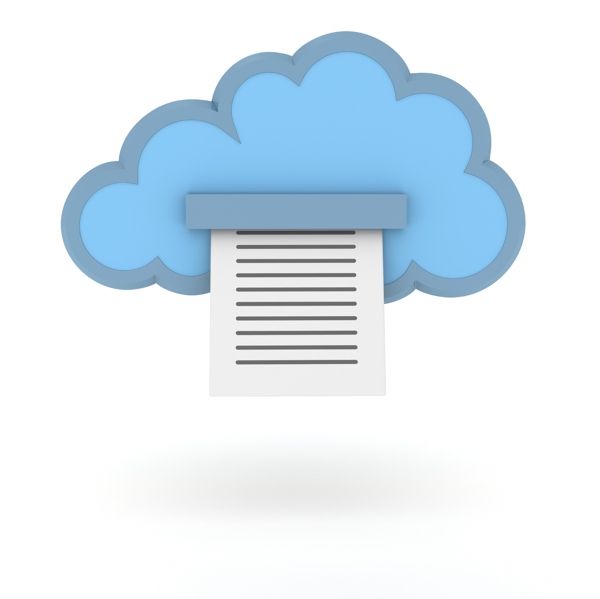 11 May 2012
By now you are probably familiar with the term "outsourcing" or "Software as a Service" (SaaS), and you also may have heard the more contemporary variation called "Cloud Computing".
Cloud Computing is a way of computing, via the Internet, that broadly shares computer resources instead of using software or hardware on a local premise. Cloud computing is a by-product and consequence of the ease-of-access to remote computing sites provided by the Internet. It is a paradigm shift whereby details are abstracted from the users who no longer have need of, expertise in, or control over technology infrastructure "in the cloud" that supports them. Cloud computing describes a new supplement, consumption and delivery model for IT services based on the Internet, and it typically involves the provision of dynamically scalable and often virtualized resources as a service over the Internet. – Wikipedia
Let's take a breath after reading that. Essentially "Cloud Computing" describes the process of outsourcing your services while maintaining secure access to them via the Internet. You may be using these services today and not even know it. Almost everyone in business is using MS Outlook for their e-mail and most firms have some sort of virus protection software. But do you know the location of the actual hardware/equipment that houses all your e-mail and virus protection? Are they in the "cloud"? Are they provided by a service provider?
Cloud Computing has five essential characteristics: on-demand self-service, broad network access, resource pooling, rapid elasticity and measured service. It is for these reasons that companies are deciding to use service providers to deliver these services to locations across Canada. The most commonly outsourced services are e-mail virus protection, network monitoring and the more mundane, document shredding. So what's next? How about putting the whole telephone system in the cloud and just have telephone sets on your desk (IP Centrex)? If that sounds too revolutionary, why not start with something with less profile like fax?
Fax is a utility service that is extremely stable and works 99% of the time. However, today, Fax Service Providers (FSP's) can offer much more functionality than the traditional fax implementation. In addition, FSP's offer higher uptime, scalability and fixed monthly costs giving the firm all the advantages without taxing management resources.
The vast majority of Canadian companies have implemented a centralized in-house fax solution whereby all inbound faxes are directed to a fax room, fax server or a receptionist's desk where they can be scanned or converted into a soft copy (for the document management system or forwarding). Faxes are then distributed by self serve, assistant pick up, regular office distribution or re-directed by someone managing the fax server. Seems like a lot of manual work just to get a fax to the right desk of an employee. Although these models work, there remain challenges such as how to process a fax during non-business hours, delays in the employee actually getting the fax, missing pages and the management cost of the manual process.
Why not outsource the inbound fax and realize all the benefits of "cloud computing". The benefits include personal direct fax numbers to automatically route the fax to the intended party's e-mail inbox, immediate reception in the employee's e-mail inbox for viewing (at home, office or on mobile device), monthly fixed cost, quick scalability (no software/hardware investment), the ability to filter out junk faxes and all the cost savings due to off loading the management of the software/hardware. There is no longer the need to ask a client to scan the signed document and have it e-mailed.
By putting inbound fax reception into the "cloud", the IT Director quickly realizes savings and frees up resources to concentrate on mission critical projects. In fact that's what one babyTEL concluded when they outsourced inbound fax reception to a Fax Service Provider:
"I want to take away the daily management of servers on my premise by outsourcing them to Service Providers that offer me equal or better service, without all the headaches of managing the service (such as software patches, software updates and generating reports). I want to concentrate on larger projects, so paying a system administrator to re-boot a server on the weekend is a waste of my resources"
– Ben D.
For a medium and large sized companies, the savings are immediate. The cost of supporting a centralized fax server model can be calculated similar to the example below based on a 60 employee firm:
Assumptions
60 employees receiving 8 faxes per month each
Manual receive/open/scan and forward the fax to correct recipient is 2 minutes per fax
Cost of Admin person to perform the manual forwarding is roughly $22.00 per hour
Cost of software/hardware/equipment maintenance contract, management, electricity, telephone lines and space to support in house system is roughly $500 per month
Cost of fax server equipment amortized over 5 years is roughly $200 per month
Calculation of Cost
Total minutes/month re-forwarding faxes = 2 minutes X 60 employees X 8 faxes = 960 minutes = 16 hours
Total cost for manual re-forwarding of faxes = 16 hours X $22.00 per hour = $352 per month
Total cost per year for re-forwarding inbound fax = $352 per month + $700 per month = $1,052 per month or $12,624 per year
Cost of Outsourced Fax service = 60 employees X $12.00 per month X 12 months = $8,640 per year
Total savings per year = $3,984 per year
Outsourcing fax to a Fax Service Provider can provide a 30% savings over the fax server environment commonly used today. In larger firms with larger fax volume, the savings can even be greater. In addition to the cost savings, employees using the service appreciate the accessibility of their faxes just like any other e-mail, regardless of where they are working:
"Lawyers in my firm appreciate the instantaneous delivery of the fax and that it can be accessed any day and any hour at the office, at home or on the road by Blackberry, iPhone or computer"
– Nancy L.
In conclusion, cloud computing now offers companies a seamless, reliable and scalable route to cost savings and higher functionality. IT departments can now deploy their resources more efficiently knowing that the fax experts are managing the service 24/7. Employees can now enjoy the prestige and utmost confidentiality of having a direct fax number to go along with their direct-in-dial number, direct extension numbers and individual mobile number. The employee receives his faxes immediately, just like e-mail, and doesn't need to wait for additional intervention. Fax can now be moved from the capital budget to the operating budget, providing the firm much more flexibility by adopting even newer technology to serve their clients even more efficiently. Fax can now become a communication tool that can best be provided by a Fax Service Provider. It's time to put fax in the Cloud.