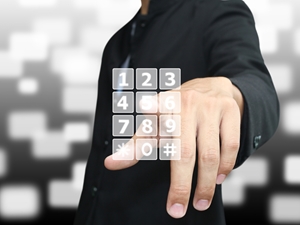 6 December 2013
A small business phone service can help organizations unleash features that are traditionally exclusive to larger companies. This innovation is made possible largely by the rise of hosted PBX services.
A hosted PBX solution can unlock reliability, high-performance telephony features like the ability to use the same system across multiple devices and other advanced capabilities at a price point that small business owners can afford. As a result, there are plenty of reasons why companies should consider investing in hosted PBX services.
1. Ease of use

Let's face it, small businesses have limited budgets and you can't afford to waste money on staff that isn't critical to operations. This is why many small companies do not have large IT teams in place and cannot sustain an on-premise PBX.
In a hosted PBX service, the hardware is maintained in the cloud by the service provider. All that is required by the business is to log into the web portal and configure user extensions and other settings. The end result is an easy-to-use service that is still flexible.
2. Total cost of ownership
Initial capital expenditures are not the only issue impacting businesses investing in a phone system. Companies must also evaluate the prices associated with keeping equipment cool, powered and in prime operating condition. These fees can add up when maintaining a PBX on site, but are eliminated when subscribing to a hosted PBX service.
3. Reliability
Business phone service providers can establish hosted PBX service with built-in redundancy, in highly reliable data centers and with multiple backups in place. The end result is a service that is extremely reliable, especially compared to some premise-based solutions.
4. Scalability
Being able to adapt a business phone system based on a changing number of users can be extremely challenging and costly from a fiscal perspective. Hosted PBX services overcome this challenge by taking advantage of the service provider's hardware, rather than having to buy and later expand a customer-owned system. This gives small businesses the ability to quickly expand the number of users or reduce them as needed.