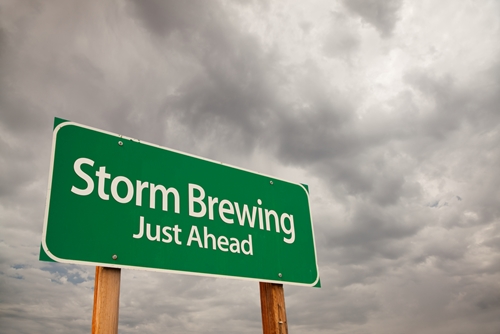 9 January 2014
Natural disasters and similar events that disrupt business operations are becoming so frequent that companies can no longer sit back wondering if they will be affected. Instead, organizations must plan with the assumption that there will come a time when they will be impacted by a disaster.
If an organization is not capable of maintaining operations in the event of a disaster, it puts itself at serious risk of going out of business because of revenue losses and reputation-related damages. Having an effective business continuity plan is critical in eliminating this risk. However, establishing a telephony continuity plan has long been far too expensive to be a realistic option for all but the largest companies. SIP trunking technology is making telephony continuity planning accessible for organizations in sectors like healthcare, financial services and logistics.
Defining business continuity
Business continuity planning is the action of enabling processes and procedures that ensure an organization will be able to maintain mission-critical operations through a disaster event. To be clear, a continuity strategy is not something that a company puts into place when a disaster strikes. Instead, it is an ongoing effort that establishes the best practices and operational schemes necessary to sustain critical functionality through a disaster event.
The business continuity telephony problem
Traditional phone services built their operations around location. If you wanted to establish a continuity plan, you were stuck needing to have a backup setup in the same geographic proximity as the primary system. At the same time, building this kind of setup is extremely expensive and the configuration depends on manual processes for switching over during a disaster. The problem here is that the Public Switched Telephone Network (PSTN) locates PBX's, office phones and home phones, hooked up to the telephone grid, based on their physical location. This creates incredible cost and reliability problems that make continuity planning impossible for most companies.
SIP trunking changes this location-focused dynamic. With a traditional telephone system, if your office location is down, the number is down. With SIP trunking, calls are not routed to locations, they are sent to registered devices. If one system at one location fails, the solution automatically sends the call to the other registered device in the network. The end result is an automatic, hands-off and cost-efficient method for ensuring phone service availability in the occasion of a disaster event.
Disaster is inevitable, but telephone continuity plans are accessible
If there's one thing that events like the Hurricane Sandy Storm Surge and 9/11 taught us, it is that disaster can strike any company at any time. Extreme weather has presented major challenges for businesses in recent years, but threats as unremarkable as a summer thunderstorm or late-fall snowfall can cause extended power outages and other problems that take business phone systems offline. Business continuity plans are critical to protecting corporate assets.
For a long time, many organizations have been unable to afford the cost and management burden of establishing a telephony continuity plan. In the event of a disaster, the phone system would simply go unavailable, leaving customers, employees and stakeholders unable to communicate effectively. SIP trunking is breaking down this accessibility wall. For years, companies have been limited by the location parameters of the public-switched telephone network. The power of the Internet is breaking these boundaries down and changing telephony paradigms across a wide range sectors.
Business leaders that have long puzzled at the problem of telephone continuity need worry no longer. Instead, they can turn to SIP trunking solutions that use the full power of the Internet to keep your company connected with customers and stakeholders no matter what disaster may strike.