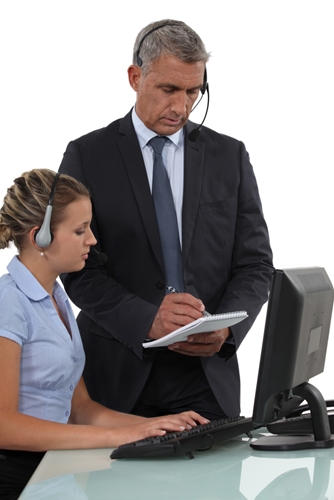 31 January 2014
Support is a key component of any telecom or business phone service plan. It doesn't really matter if you are interested in VoIP, how you want to access that service or if you want a traditional telephony plan, you need to know that you will be able to get the help you need, when you need it. Support capabilities are closely tied to key performance metrics like reliability. Service providers with good support processes are often able to respond to problems more quickly and ensure higher levels of service availability.
Many telecoms use on-site support methods as their primary solution to client demands. There may be some merits to such a solution, but emphasizing premise-based support often means businesses must deal with an extended outage. In such a situation, downtime continues while the service vendor sends technicians to the field location and works to resolve the issue.
Remote support, on the other hand, offers organizations a wide range of benefits. Four of the most noteworthy benefits include:
1. Rapid response and flexible timing
Have you ever called your cable company, had them tell you they can arrive in two days sometime between eight in the morning and four in the afternoon, have them show up, move a couple of plugs around and solve the problem in just a few minutes? Plenty of us have had similar issues working with a variety of technology services, and it is not uncommon for business phone service providers to leverage a similar support model.
The problem with this method is that it leaves you waiting for a response and pinned down to an inflexible time slot when technicians are scheduled to arrive at your business. A remote support solution is built around solving your problems over the phone using remote access tools, enabling you to get the help you need, when you need it, with minimal downtime.
2. Access to a team of technicians
When a field technician shows up in person, he or she is usually alone and working independently to solve your problems. Alternately, a remote support setup enables a team of engineers to collaborate on a service call and solve your problem more quickly and effectively. This is particularly beneficial when companies face complex problems that require high-level support. If a field technician can't handle the issue, you may be left waiting another day or two until somebody else can get out to your facility. If a remote support expert can't help you, he or she can pass your request on to a high-level engineer.
3. Cost efficiency
Price is often the bottom line, and the cost of field support can add up quickly when you end up paying for the billable hours and travel costs of an on-site technician. Business phone service providers who build remote support into their operational model can shield customers from those costs by resolving their technical issues over the phone and without the billable hours that come with sending an engineer to a remote location.
4. Geographic flexibility
Skill and expertise matters when trying to resolve complex engineering problems in the telecom sector. There are only so many experts available and spreading them out over a variety of geographical locations can dilute the talent and limit your ability to get the help you need. Remote support, on the other hand, centralizes the skilled engineers into common locations, allowing them to effectively collaborate to resolve the most complex issues while still being available to resolve your problems over the phone.