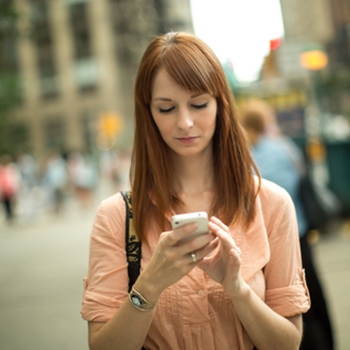 1 April 2014
The bring-your-own-device (BYOD) movement and other mobility trends are rapidly spreading in the business scene. The widespread use of smartphones and tablets in the workplace is starting to have an impact on corporate operations, particularly for small businesses with more limited IT departments. The BYOD trend creates new organizational challenges making it more urgent for companies to figure out the best way to adjust their operations in response to this growing mobility trend.
The core problem created by BYOD is the corresponding consumerization of IT. With more professionals looking to their companies to provide consumer-like accessibility to multiple devices, small organizations face a serious risk of employees turning to insecure consumer apps and services to meet their business needs. This can lead to major security challenges in areas ranging from file sharing to business phone services.
Mobile devices changing work patterns
Many small business employees have long been attached to their desks and were highly dependent on office software and hardware to get the job done. The BYOD movement is changing this, as it is just as easy to access an application from home, the airport or a coffee shop as it is from the office. This functionality is especially valuable for small businesses because they can allow employees to work on personal mobile devices and save money on office-based technologies.
A recent Gartner study predicted that at least 10 major mobility-related technologies will start having a major impact on the world during the next few years. According to an eWeek report, business mobile device management solutions are among the key solutions set to gain prominence as mobility trends, like BYOD, grow across both large and small businesses.
Looking at the benefits of BYOD
A TechTarget report explained that businesses implementing BYOD stand to gain considerably by reducing hardware purchasing costs, alleviating employees from the burden of carrying multiple devices (a work and a personal phone) and improving productivity by enabling more flexible work operations.
These benefits of BYOD can deliver a significant return on investment, making the challenges associated with the technological strategy worth dealing with. Understanding BYOD challenges and the nuances of the mobility strategy is vital to maximizing the value of these BYOD gains.
Considering the challenges brought on by increased mobile device use
Small businesses must understand and overcome BYOD challenges to take full advantage of the technology. Three main challenges of BYOD include:
Security: Businesses face an entirely new set of security challenges when data is stored on personal devices and transported through public networks. Supporting large-scale mobility planning can be invaluable for small businesses that want to unlock advanced functionality at a low cost, but doing so depends heavily on enlisting data protection solutions or inherently secure technologies that enable safe mobile device use in the workplace.
Quality: Smartphones and tablets may have performance limitations depending on the data network being used, which can hinder employee productivity. Ensuring a high quality WiFi or mobile data connection can overcome potential quality problems.
Expense: Avoiding performance problems often means using advanced mobile networks (3G, 4G or LTE) as much as possible, even in locations where users are roaming. Many telecoms charge based on data used and will increase costs as users go over certain thresholds. This combined with fees for connecting to 3G, 4G or LTE networks from a variety of locations can generate significant, and sometimes unexpected, costs.
Using VoIP services to overcome mobility challenges
The right VoIP solution can go a long way toward easing the challenges associated with BYOD and help small businesses keep up with competitors embracing this trend.
A mobile-focused VoIP platform can help small businesses create the same functionality on mobile devices that users get when they are at their desk. Furthermore, service providers that emphasize this flexibility use fine-tuned software and network setups to keep costs down, ensure optimal performance and keep voice calls and data safe from security threats.