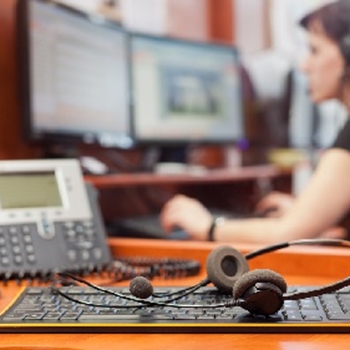 10 June 2014
So you need phone service for your business and while you have heard that VoIP has a lot of benefits, it all seems so complicated. This is a more common reaction than you might think. While large companies have a big budget and a team of IT professionals on staff to figure the whole thing out, for smaller businesses the process of making a decision on which type of VoIP service to deploy can seem overwhelming.
What is a PBX?
A PBX (Private Branch Exchange) phone system is a piece of equipment that you purchase and install in your office. The PBX allows companies to have extensions for all their employees as well as in special rooms such as the boardroom, warehouse or kitchen. The PBX is also what allows for features such as automated attendants, the transferring of calls from one extension to another, call forwarding and a host of other features. The PBX can be connected to traditional phone lines installed by your local telephone company or to VoIP lines (SIP Trunks) from an Internet Telephone Service Provider (ITSP).
What is a Hosted PBX service?
A hosted PBX service is a cloud-based business phone service offered by some ITSPs that provides business subscribers with the same features they would get from a PBX. The ITSP takes care of owning and maintaining the equipment so that their subscribers don't have to.
Why should you choose a hosted PBX Service?
While hosted PBX services are a great option for companies of all sizes, it is of even greater value to small businesses that need a reliable business phone service but don't have the time or budget to install and manage their own PBX. A hosted PBX service eliminates most of the up front setup costs and allows the small business owner to only buy the level of service they currently require. You can even eliminate the need to purchase IP phones if your ITSP offers virtual phones such as desktop softphones for your PC or MAC or Mobile phone apps for you iPhone, Android or BlackBerry smartphone. As your business grows, you can simple add extensions, as necessary, in minutes through an online portal.
The end result is that a cloud business phone service (Hosted PBX) let's your business have the communication system you need and put on a professional big company image without the cost or complexity of buying a PBX.