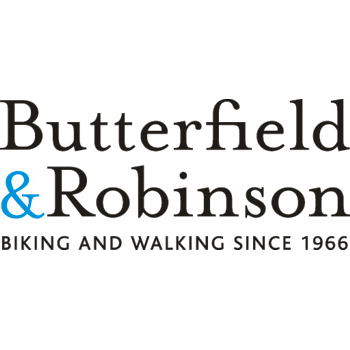 13 April 2015
Butterfield & Robinson Becomes More Accessible to its Clients with Country-Specific Toll Free VoIP Numbers
Company: Butterfield & Robinson
"We needed a way to expand into new markets and offer a sales and service phone number to customers without having them pay for long distance. Once we requested that from babyTEL, we were up and running very quickly. And, once the toll free numbers were set up, we started receiving calls immediately. The toll free numbers give us a local presence and allow potential travelers to contact us without any obstacles."
Adriano Basso • Director, IT • Butterfield & Robinson
Case Summary
Butterfield & Robinson brands itself as the world's premier action travel company. Headquartered in Toronto with branch offices in both Italy and France, the company was interested in building clientele in Mexico, Australia, and the UK. While Butterfield & Robinson already had a comprehensive website that could give prospective clients information about their services, they wanted a more personalized way to be in touch with potential customers. And, they did not want their prospective customers to incur any cost while doing so. Establishing Country Specific toll-free numbers was the clear solution, and using VoIP was a budget-friendly way to do it.
Butterfield & Robinson has been a babyTEL customer for more than four years for SIP Trunking and VoIP services for their staff, the decision to work with babyTEL to set up VoIP toll-free numbers was an easy one. The lines were set up by babyTEL, and Butterfield & Robinson immediately saw an increase in clients from these targeted regions.
Challenges
Expand into new markets without any hindrances to potential customers.
Have phone numbers that would work in other countries.
Develop a reliable means of communication between trip planners and prospective travelers.
Be able to resolve any issues with the technology quickly and easily.
Solution
Establish Country Specific toll free numbers and add them to already existing babyTEL account.
Set up different numbers for different target regions
Eliminate expensive and ongoing charges associated with paying for a toll-free number through PSTN.
Numbers that always work, even during an outage, thanks to a redundant internet line.
Route all toll free calls to a centralized call center in Toronto, creating efficiencies and savings
Results
Immediately began receiving calls from interested travelers in targeted regions.
Incoming lead can then be directed to the most appropriate representative in any one of the company's three offices.
A larger global presence with an extremely economical solution
Reliable support from babyTEL.

About Butterfield & Robinson

As the world's premiere active travel company, Butterfield & Robinson designs incredible journeys to the world's most amazing places. Crafted from the finest ingredients like exceptional lodgings, incomparable access, stellar wines and cuisine, experienced guides, and more than a few secrets, Butterfield & Robinson trips combine adventure with unparalleled cultural immersion in the planet's greatest destinations. Since 1966, Butterfield & Robinson has been encouraging people to slow down to see the world.

For more information on international Toll-Free numbers, please contact: sales@babytel.net