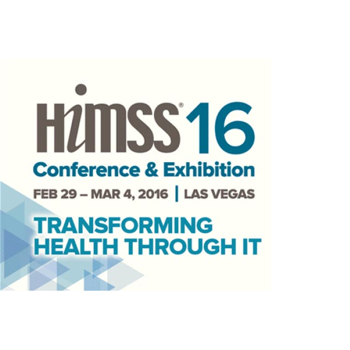 29 February 2016
We're excited to announce our participation in this year's HIMSS 2016 at Booth #12243 this February 29 – March 4, 2016 in Las Vegas, Nevada. The annual conference will bring together more than 40,000 health and IT professionals, executives and vendors from all over the world.
At this year's HIMSS Conference, we will be showcasing and offering free trials of fax services for the health sector including our patented HIPAA compliant T.38 real-time fax over the internet for fax servers and multi-functional devices, as well as Cloud Fax (with API's) and Scanning as a Service.
babyTEL is the first T.38 service provider in the world to offer real-time NSA grade T.38 Encryption over the Internet.
"We're really excited to showcase babyTEL's HIPAA compliant fax services at this year's HIMSS Conference." comments Daniel Dorsey, Vice President of Channel Partnerships. "babyTEL is leading the way on encrypting T.38 traffic over the Internet, surpassing security guidelines outlined in federal regulation such as HIPAA and SOX for enhanced secure fax communications."
If you are attending HIMSS 2016, be sure to stop by our booth Booth #12243 for a free trial of our HIPAA compliant fax services. We hope to see you there.