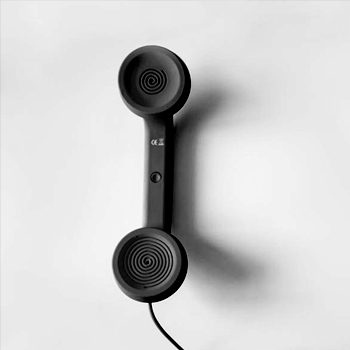 28 July 2017
The Financial Post recently published an article entitled Death of the Business Phone".
Author, Emily Jackson explains that companies are moving away from desk phones. To prove this, she cites KPMG LLP Canada's new wireless initiative.
KPMG LLP Canada no longer use desk phones. The firm now makes employees call from their laptop. They do this through Skype with a headset or speakers. The app also works on their phones, over a data plan or Wi-Fi. Jackson compares the change to how many have cut out landlines for mobile phones.
She also references how the Federal Government has made similar changes saying:
"Surtees believes the biggest inflection point for landlines at Canadian workplaces came about five years ago when the federal government decided to introduce shared telecom services for about 120,000 employees in the National Capital Region. It gave people the choice of either a desk phone or a mobile phone, but not both."
Despite the case studies Jackson provides, desk phones still have many advantages. babyTEL's Vice President of Channel Partnerships, Dan Dorsey explains:
"With regard to KPMG LLP Canada's wireless only implementation inside the office. The statements on the death of desk phones are greatly exaggerated.
What was not mentioned in the article was the cost of the wireless device (tablet, laptop, phone etc.). They are far more expensive than actual desk phones. Also, we know the chances of breaking a wireless phone are much higher than a desk phone.
A desk phone isn't damaged often. Maintenance of a wireless device (PC or phone) is very expensive. Planned obsolescence also plays a factor. Every few years smartphones and PCs become obsolete. Desk phones can last years before breaking even if purchased secondhand.
If these wireless devices increased productivity enough to cover the costs, then it would make sense to switch.
The fact is, this is not the case. Companies are not moving away from desk phones because it isn't necessary. They understand it's essential to have a low-cost infrastructure. Desk phones meet the needs of their employees. They also allow for the same productivity and are cost efficient.
Don't get rid of your desk phones just yet, they are still a very effective and low-cost way of communications."