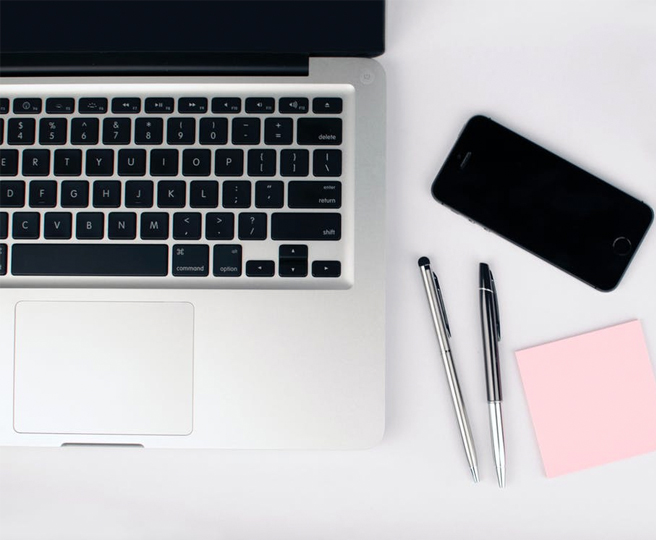 22 September 2017
No matter what you do, there will be instances where you end up working remotely. For many this is a challenge. Your work environment is generally a distraction free zone, this is not the case when travelling or working from home. This can lead you struggling to get work done. I asked the babyTEL Sales Team how they stay focused when they're working remotely. The tips they outlined are as follows:
Organize yourself
When you're working offsite it's easy to get disorganized. To be the most effective, you need to create a to do list of important items. By organizing your tasks in priority, you can cycle through them easily. It's also important to organize your environment. If you're at home, be sure to create a workstation with little stimulation. Your workstation should contain only essential work items. If you're travelling try and do the same thing. Generally hotels offer a desk in the room, you can use that area as a business only zone.
Mimic your regular work day
Unless you have outside meetings or conferences to attend, you should try to mimic your work day. Set your alarm for the regular time, go through your morning routine, and get to work. Working from home does not qualify as a day off, avoid the temptation to sleep in and work in your pyjamas. Be sure to take breaks. You don't spend your entire day in the office, you shouldn't spend the entire day in your temporary office. This will let your body and mind relax and let you return to work refreshed.
Continue to collaborate
In a work environment collaboration is key. Projects happen in teams, even if you're not at the office, you need to work with your coworkers. Thankfully, there are easy ways to do this. If you're using babyTEL's Cloud PBX service, you can access your desktop phone from our mobile app. This way if someone calls your extension, you'll get the call on your cell. You can also use other collaboration tools like Slack. As long as you're working with your team, projects will continue as planned.
Working remotely can be tough at first, but it's easy to master. If you follow these tips, you can be as productive as you would be at the office.