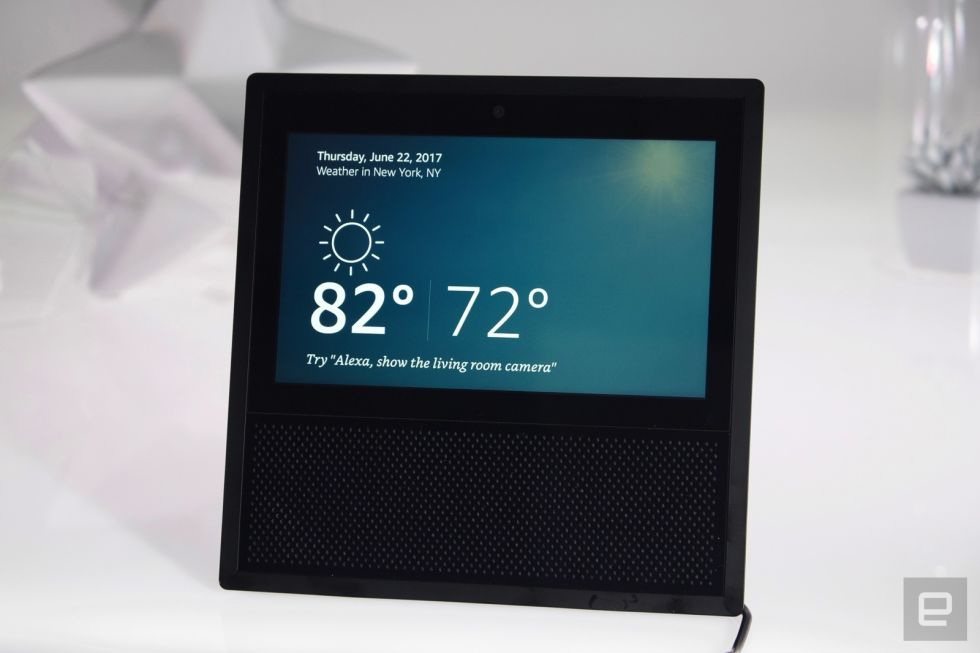 13 October 2017
Amazon is huge.
We could spend the rest of this article talking about everything that Amazon has their hands in and we'd only scratching the surface when we mention their well-known subsidiaries like Zappos and Whole Foods, branded devices like Kindle, web services (cloud computing, file storage), on-demand video, and of course their online marketplace.
On of top of all of that, Amazon does still sell books, which is where they got their start.
With all of that growth and evolution, it's no surprise then that Amazon is now making a play in communications infrastructure with Alexa, Echo, and Chime.
Show and Tell with Alexa Echo, Dot, Show, and Tap
Alexa, the (sometimes) intelligent personal assistant that allows you to use voice commands to perform tasks, can be found in speakers, phones, your car, and your house.
The various forms of Alexa devices has grown to include the Echo, Dot, Show, and Tap.
As a smart home hub, Amazon wants you to never go without having Amazon by your side and possibly forget all of the ways that Amazon can integrate into your daily life.
What started with the Amazon Echo, a smart speaker to stream music and audio and provide basic information about traffic and weather, has grown into a communication system with the Amazon Show.
Amazon Video Calls Marks Return to Home Phone
The Show has a video screen which you may have guessed judging by its name. If you look past its clunky shape and lack of touchscreen controls (it's not a tablet), you'll see that the technology that it's running on is making communication and integration a lot simpler.
Not only can you make hands-free voice calls to contacts but you can make video calls with its built-in camera.
The same people that joke about never using the phone service that's bundled with their cable TV package probably wouldn't balk at placing an Amazon Show in their kitchen, living room, or home office.
Leave it to Amazon, the company that revolutionized hardcopy book sales with an online store, to lead us back to the dedicated home phone.
With simple voice commands you can make a call with the Show while you're multitasking without even missing a beat. It also has the Drop In feature that some reviewers have deemed "creepy." With this video calling feature you can literally drop in on other Echo devices in your network or in your circle of family and friends. So, if you're cooking dinner your mom might drop in on you to tell you that you're doing it all wrong.
Amazon's Unified Communications
Businesses are already using Amazon Chime, a "secure, real-time, unified communications service" that runs on the AWS cloud and can be used for online meetings, video conferencing, calls, chat, and content sharing on all of your devices (PC, Mac, iOS, Android).

It's unknown if the Show device will integrate with the Chime service but some companies are finding uses for Alexa in the meantime like conference room check-ins and smart office applications.
"If its video conferencing and other capabilities catch on among business users, Echo Show could help Amazon make further inroads into the enterprise," writes Alison DeNisco at TechRepublic.
Echo Show can currently work with smart home devices like cameras, lights, TVs, thermostats, garage door openers and more.
Smart office applications would be a logical next step and there are many customer service, workflow efficiency, automation functions, IP video door station, and security capabilities that can be envisioned with an enterprise Show device.
If the definition of character is doing the right thing when nobody's looking then I'm sure there are quite a few bosses that would enjoy dropping in on their employees to make sure that that's happening.
The potential is there but don't blame Amazon Show yet for invading our workspaces. If enough people buy, use, and rave about these devices then Amazon could be a player in changing our communication behaviors.