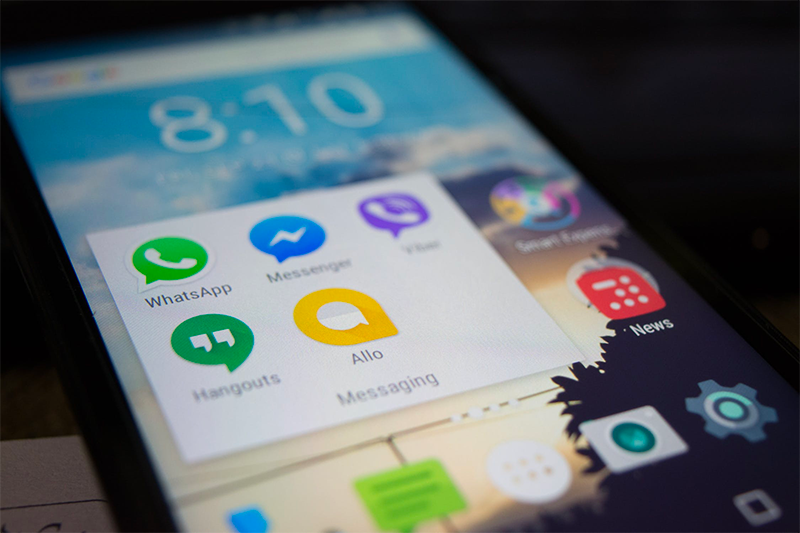 3 November 2017
You need at least two hands to count the number of the most popular messaging apps currently available and used regularly. And that's if we aren't including social media, email, phone calls, and SMS.
Are we messaged-out?
Hardly.
The amount of content that we're producing in the form of pictures, videos, GIFs, stories, memes, and links is like a fire hose that can't be turned off.
According to Google we're using up to five different screens to consume content (smartphone, laptop, TV, gaming console, and tablet) and have found that:
– 18- to 24-year olds turn to smartphones and laptops more than teens.
– 25- to 34-year-olds are utilizing most screens more than teens; gaming consoles are the only
exception.
– Texting is the preferred way for Generation Z teens to connect with others, followed by
messaging apps.
– For online shopping, teens mostly use their smartphones to make purchases.
Today's teens are "mobile natives" who have had phones since they were in grade school. If you were born before Generation Y, you may not have a mobile phone until you were in high school, college, or beyond.
Growing up with phones at a much younger age is affecting their behavior, including more shopping being done on their phones as opposed to laptop or desktop computers.
The Google Generation Z report shares this fun fact:
Nearly 3 in 10 teens say they text with people who they are physically with at the time.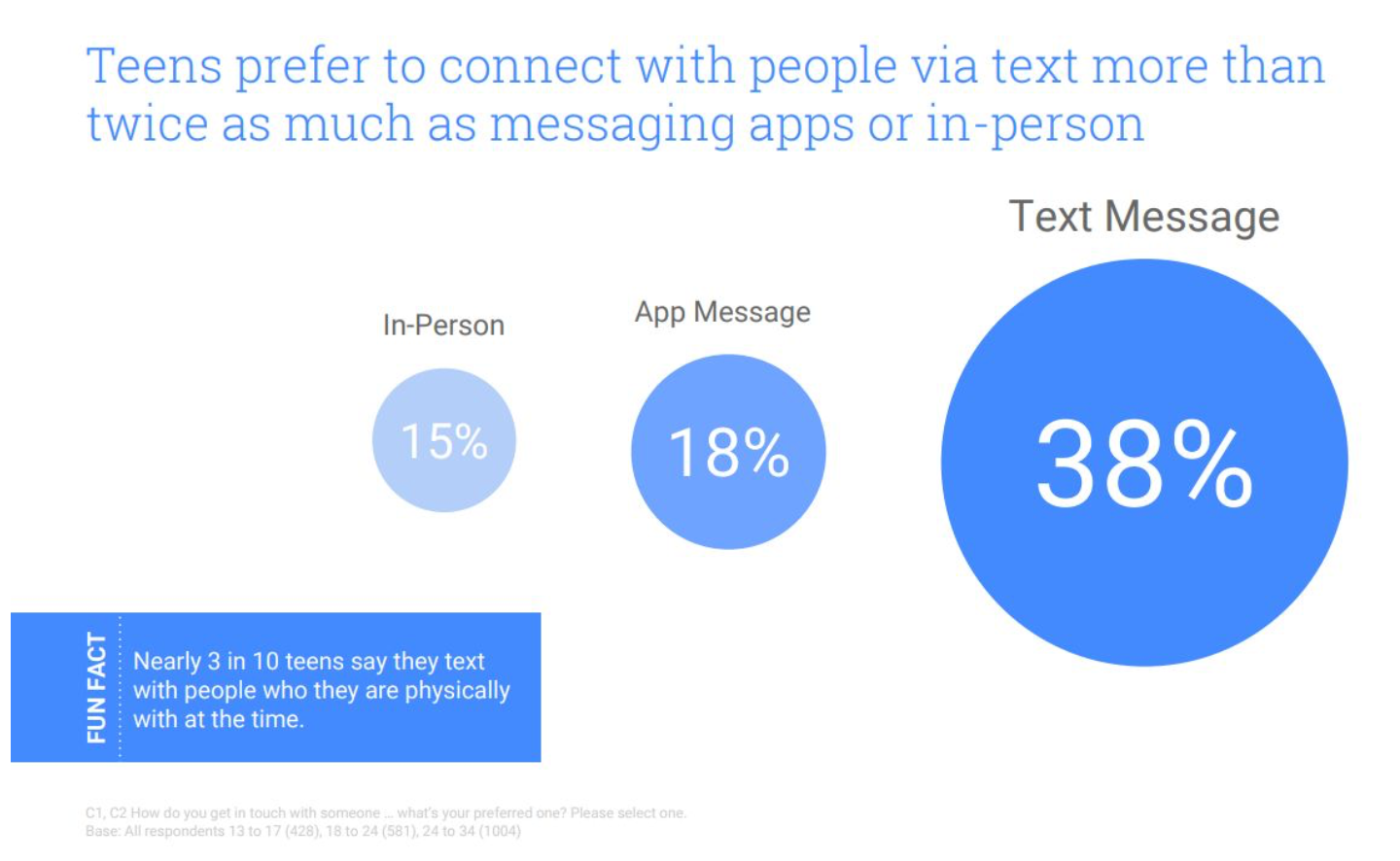 Texting is still preferred but there is a growing shift in using messaging apps like WhatsApp, Facebook Messenger, Slack, Snapchat, Kik, Google Hangouts, Skype, Viber, LINE, Wire, and others.
Unified Communications Has Failed
Only 43% of organizations believe their that their Unified Communication (UC) efforts were successful, as reported in the Nemertes 2015-16 Unified Communications and Collaboration Benchmark report.
Lack of IT resources, poor end-user training, or employees hate it or don't buy-in are some of the reasons that UC has failed. But in a classic case of open source vs. proprietary, UC vendors lack the flexibility of user friendly messaging platforms.
Telecommunications analyst Tsahi Levent-Levi writes that UC vendors are still focused on the same things that they were over a decade ago; voice, video, collaboration, presence, and instant messaging.
Levent-Levi explains that messaging apps like WeChat and Line are "no longer simple chat applications" and are outmaneuvering UC by adding "taxi calling, banking, stickers, brand pages, games" and more to their list of capabilities.
The Omnichannel Messaging Experience Will Be Rewarded
One opinion is that there are too many messaging apps and too many different ways to communicate with one another.
Content is more engaging when it's personalized, whether it's in the form of a video, an advertisement, or an email from your mom. Personalized content is one reason why there are so many cord cutters who ditched cable for streaming services.
There may not ever be one, all-encompassing messaging platform but that freedom of choice is good for users and bad for monopolies.
Why are there so many different passenger vehicles on the road when they all essentially do the same thing, transporting people from A to B? So many various lifestyles generate the need for that amount of choice so we created one standardized highway so that they could all travel along together.
The omnichannel messaging experience that's focused on collaboration and can facilitate all forms of communication will be the one that benefits users the most and be the most productive for organizations.