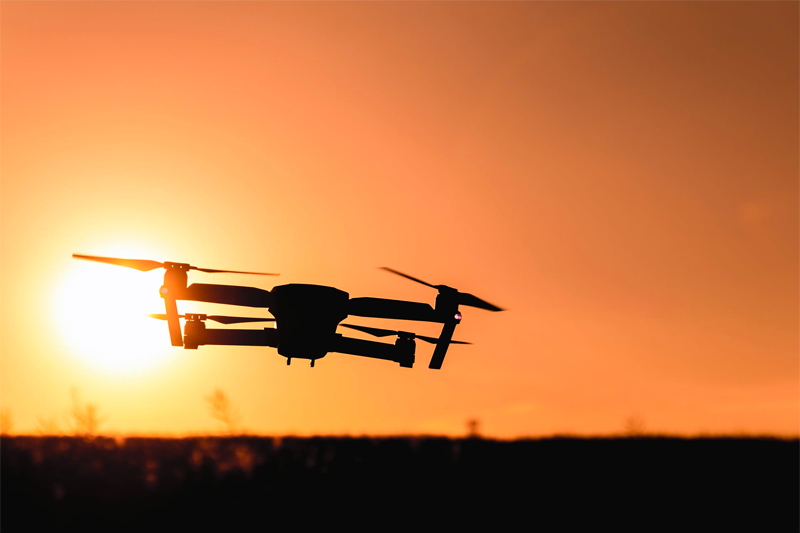 17 November 2017
The 2017 Atlantic hurricane season has been one of the worst in years and it now ranks in the top 10 most active seasons due the destructive stretch of long-lasting storms.
The power goes out, people lose access to running water, and telecommunication networks go down.
According to the Federal Communications Commission (FCC), Hurricane Harvey in Houston knocked out close to 20 emergency call centers, over 300 cellular sites, and caused communication outages to nearly 150,000 internet, TV, and phone customers.
Emergency supplies like backup batteries, backup power generators, hand-cranked chargers, or solar powered chargers can be helpful temporary solutions. But, if you're caught in this type of situation, you can expect that your wi-fi router and cell service stop working due to massive outages.
More than 90% of Puerto Rico was without cellphone coverage after Hurricane Irma and Hurricane Maria.
To combat this, telecommunication companies, such as AT&T and Verizon and Google's parent company Alphabet, have been experimenting with drones and balloons to restore emergency connectivity.
Disaster Relief Disruption with Drones and Balloons
If there's a silver lining of downed networks, it's that this leaves a big market opportunity for providers to deploy new, disruptive services that provide a life-saving benefit to users.
If emergency communication technology is robust enough to perform in disaster relief situations, we'll start to see it used in applications not previously thought of, creating even more opportunity.
After Hurricane Harvey, AT&T and Verizon deployed drones to speed up the process getting their systems back online.
With unmanned drones, they were able to safely inspect their towers in hazardous conditions to check their status, assess any damage, and determine what equipment was needed to get them operational again. A lot of time was saved thanks to these drones helping technicians understand what was wrong ahead of sending out repair crews.
In one situation, a drone inspected cell site that only needed to have its generator refueled, cutting down the reboot process from days to just hours.
Alphabet's Project Loon is the balloon-powered internet venture designed to bring connectivity to remote areas or restore online access after a disaster.
They partner with telecommunications companies to share the cellular spectrum, so users can connect to the balloon network from their phones and LTE-enabled devices. After Hurricanes Irma and Maria, the FCC allowed Project Loon to fly 30 balloons over Puerto Rico and the US Virgin Islands with agreements from eight wireless carriers to use their frequencies to help restore communications.
Prior to this experiment, Alphabet was able to restore emergency phone service and basic internet access in Peru after heavy rains and flooding knocked out communications infrastructure. For months, tens of thousands of residents were able to stay connected while repairs were underway.
Regulation, Not Technology, Will Slow Opportunity
In emergency situations, it's crucial to be able to reach out to family, relief agencies, rescuers, and contact law enforcement.
During emergencies, the Federal Aviation Administration (FAA) regulates drone activity and the FCC has to issue special licenses for phone and internet connections via balloons. The technology is there, but there's a lot of coordination needed to make these new systems work smoothly.
For the people affected by these disasters, any communication system that comes to the rescue for them is very much welcomed and creates a level of goodwill for the providers that can't be measured.