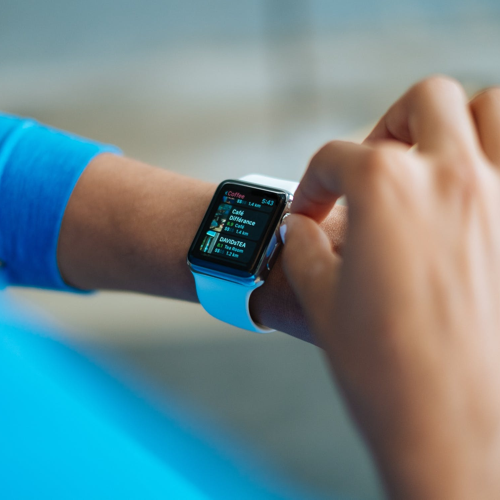 24 November 2017
The promise and potential of a smartwatch is to be an extension of all the tech devices we rely on everyday for business and personal use.
For some, a turn of the wrist to tell the time instead of digging into a pocket for a phone and adjusting the brightness to match the environment you're in is a productive enough use of a watch.
For others, smartwatch capabilities offer other ways to keep their day on track.
Like the world of smartphones, Apple and Android rule the smartwatch OS choices and now business apps for both are now joining fitness, health, communication, and reminders as available options.
Smartwatch business users are opening up either a new level of productivity or, distraction.
Between phone calls, text, email, chat, collaboration tools, project management and CRM platforms there are enough notifications flying across your screen, on your desk, or in your pocket or purse to obliterate your attention span.
Will a slick new watch help or hurt business productivity efforts?
Health and Stress Monitoring
The CDC says that factors "like stress, fatigue and depression all impact employers' medical costs and employees' productivity" and they estimate that employers lose over $228 billion to employee absenteeism.
Energetic employees are more productive, so a smartwatch with a fitness and health app can help to monitor unhealthy and costly work-related stress. Keeping track of steps, exercise, heart rate, blood pressure, and sleep cycles can provide tracking and provide alerts for any heart irregularities.
The Apple Watch with watchOS 4 has heart rate monitoring features that show your "resting heart rate and your recovery heart rate, two metrics that can be indications of improving or degrading health."
Employers can offer education and incentives to improve these numbers that will impact employees on the job and their time away from it.
Displace Your Phone to Increase Efficiency
In addition to telling time like the thing that it's named after, a watch, a smartwatch can help you communicate, remember, and be better informed.
With a mobile operating system, a smartwatch will let you integrate apps, customize news notifications, get specific alerts to prioritize calls and emails, keep tabs on traffic and flight schedules, dictate messages while you're on the go, track the progress of projects in Trello, manage client hours, and provide GPS and map navigation.
You probably won't need all of this information all of the time, but for those crucial moments when you need to finish a key project or simply can't be late for an important meeting, a smartwatch may prove to be a more intuitive smart tool than your phone.