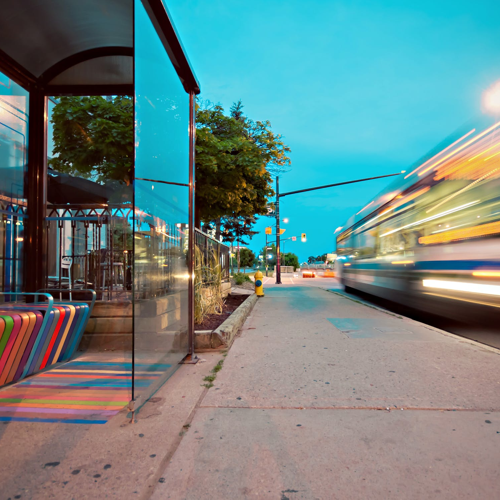 1 December 2017
More than half of the world's population lives in a city. As these urban environments continue to grow, the need for more efficient ways to route people, traffic, data, and communications increases.
The smart city concept uses technology to create a community that is sustainable, environmentally friendly, provides better services, attracts businesses, fuels growth, and provides a better quality of life.
The backbone of any smart city are the telecom networks which connect people to devices and, as a result, to information.
With properly leveraged telecommunications, the Internet of Things (IoT) can be used to corral huge amounts of data that make infrastructure efficiency possible.
The Role of IoT in Smart Cities
With IoT, cities can use sensors to monitor and manage a variety of things including traffic signals, parking, public transportation, energy, water leaks, crowds, crime, equipment, and other city services that people rely on.
Smart city planning can help infrastructure improvements in rapidly growing areas like New York, San Francisco, Silicon Valley, and even Montreal. City government officials in San Francisco are dealing with the tech boom by creating a renewable energy-powered grid, providing charging stations for hybrid and electric vehicles, offering free Wi-Fi hotspots, and encouraging their local IT community to come up with solutions to city challenges.
Toronto is taking another approach by partnering with Sidewalk Labs, a smart city subsidiary of Alphabet, to create a new type of neighborhood called Sidewalk Toronto.
Sidewalk Toronto will transform a section of Lake Ontario shoreline into a "thriving hub for innovation and a community for tens of thousands of people to live, work, and play," said Canadian Prime Minister Justin Trudeau.
With a public-private collaboration, cities that need revitalization don't have to rebuild on their own. But, that doesn't come without some reservations as companies like Sidewalk Labs usually ask for less restrictive regulations and less oversight on design and development.
The upside is being able to "build a city-within-a-city to trial self-driving cars, public WiFi, new health care delivery solutions, and other city planning advances that modern technology makes possible," as envisioned by Dan Doctoroff, Sidewalk Labs CEO.
How Telcos and Service Providers Can Benefit
To support ongoing development of smart cities, telecommunication and service providers are expanding their networks.
The list of partners that can benefit from smart city deployments includes software vendors, hardware manufacturers, systems integrators, and more.
Telcos have robust capabilities that will make them the preeminent smart city partners from multiple levels of connectivity (copper, high-speed fiber, cellular, WiFi), reliable network management with emergency response coordination, and existing relationships with all levels of government.
The history and experience that telcos have will serve them well in the next iteration of city infrastructure and will create new opportunities to expand and provide innovative and valuable services.