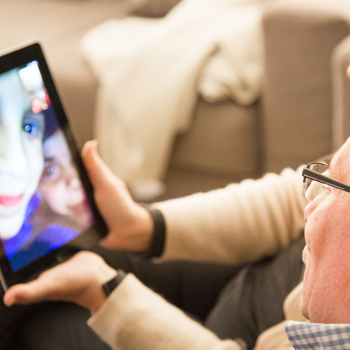 22 December 2017
Since people have began inventing ways to communicate more easily, we have always taken the easy route. According to the history of human communication, people have always tried streamlining long-distance communication. Over time, smoke, flag, and horn signals gave way to written messages that were delivered by horse or carrier bird, which then gave way to telegraphs and direct calls once the technology became available. Now, that access to instantaneous, world-wide communication is an available option for most of us, we are still developing methods and preferences for contacting each other.
People Want to Text, not Talk
Nowadays, people tend to prefer methods of communication that are quick, easy, and retain a valuable level of humanity that allows us to feel like we're talking to a real person. For many, text-based options, like emails and texts, are preferable to phone calls.
People preferring to text, rather than talk, makes sense when you think about the hectic schedule that most of us run on. During the work day, we're inundated by tasks that are constantly adding to our "to-do" list. At home, not much is different as we must balance work and life with some relaxation and fun. To make all this happen, we often place preference on things that allow us to multi-task or, at the very least, not dedicate more time than necessary to complete something.
How do phone calls fit into this? They don't. Many people simply don't have the time to hop on the phone and have a conversation since that requires them to stop what they're doing and focus on their conversation. This is why so many of us even prefer texting our family and friends rather than calling them.
When working in the communication industry, striking a balance between people's preferences is key, which is why using text-based methods has become king.

Why Email Engagement Increases When it Has Video
When you send someone an email that also contains a video, you are giving the recipient the best of both worlds when it comes to engagement and ease. The reader is able to review the important information you want to present quickly while watching your video to gain personal insight and attachment to what you're sending.
Sending videos within emails does require the sender to record the video, which does add to the amount of time they must spend per message, but the pay-off is huge. Not to mention that, with a little bit of practice, most people are able to record a client-ready video in one take, making it preferable to hopping on a phone call with the person you'd like to send a message to.
In a study conducted by Wistia, it was found that emails with video thumbnails (especially ones that clearly indicated a video was present through "play buttons" and time stamps) gained up to 40.83% more engagement.
Though it's important to keep in mind that this study by Wistia also found that using a video in every email ultimately wears down the engagement level, we posit that using video in emails increases engagement because of the "human factor" it introduces.
How many times have you received a business email that had a video attached and the video was made specifically for you? As of now, it's unlikely you've received many. However, this is something you can use to your advantage. By creating video scripts that allow the email sender to be personable and mention the recipients name within the video, businesses hand over a method that can save time (through the use of a script) yet make a big impression on the recipient when they're able to hear their name in the video.
So, test out this method of communication by sending a few prospects an email with an attached video that is personalized for their needs and see just how well combining the ease of text communications with videos can work.