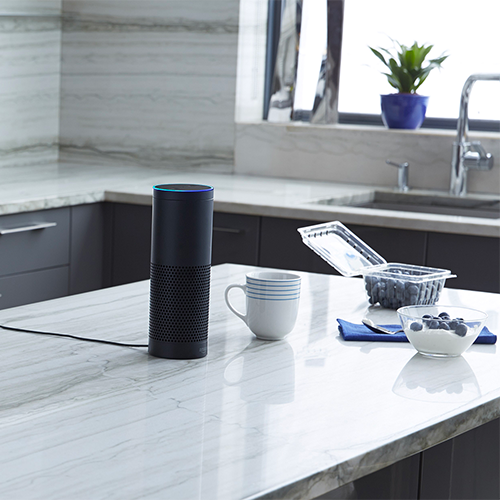 19 January 2018
Despite calls for the death of telecommunications, it hasn't disappeared yet and—despite the rhetoric—it doesn't actually appear that it's in any hurry to do so. The reason for this disconnect is actually quite simple. Terms like telephone, phone call, dialing, and others have historically been synonymous with traditional networks. Certainly, those networks are dying and have already started to disappear in some countries. So, while traditional telecommunications may be taking its final curtain call, the broader concept of "communication" is here to stay.
Newsflash: humans communicate.
I get it. Cutting edge technology is cool and phones are "boring." But the only question that should be on our minds is "do our systems, networks, and devices effectively enable all of the ways in which we communicate or has our love of smartphones left some of our needs wanting?
As a certifiable old person, I actually miss the phone hanging on the kitchen wall of my childhood. As much as I love the arsenal of applications on my smartphone, a device in a fixed location that was never low on battery had definite advantages to hunting for a phone I may have left in an "undisclosed location" or neglected to charge the night before.
Sure, I still use my smartphone for the bulk of my calling. And, like my millenial friends and coworkers, I text more than I call. But when I'm in the kitchen preparing dinner and don't want to hassle with talking on a device better suited to my pocket or YouTube than making a phone call, the magic of even the best smartphone starts to wane a little bit.
In my business life, this is even more pronounced. Despite a long career in and around telecommunications, I often find myself flummoxed by overly powerful unified communications solutions. I don't want to have to think about how I need to contact someone that isn't actually in the room. I just want to hand that task to a device or service that knows what to do with that need, and does so elegantly and simply.
Enter Amazon's Alexa and her hardware cousins, the Amazon Echo and Echo Show.
Early conceptual discussions of what the "smart home/smart office of the twenty-first century" would look like always included a digital assistant and telephony-enabled device at the heart of the digital world. Sadly, until very recently, the "smart home" simply wasn't really that smart. A handheld remote that turns lights on and off may have been convenient, but it always fell far short of the promise of the fully-integrated smart assistant that took a message when your mother called portrayed in videos like this early 90's classic from Apple.
Siri has long been envisioned by its proponents as a true digital assistant, but it still falls very short, given it's woeful lack of support for much beyond controlling an iOS device and sourcing information.
Alexa, and more importantly, it's support for what's surely to become a dizzying array of devices and services, is changing all of that. And, depending on Amazon's vision, one of the features that may just be at the heart of the Alexa tidal wave is communications.
While we've heard it said before that the next generation will believe that any device without a touch screen is broken, the notion that the phone of the future must be a video device has been pushed unsuccessfully on us since 1964. The vast majority of communications is text and voice, with a small minority of users even attempting video chat. And the very use case that the Amazon Echo should excel at—busily moving about a room while talking on a high-quality speakerphone—is anathema to not only video calling, but also texting as well.
While there's no doubt that Alexa is becoming ubiquitous—various reports have "tens of millions" of devices sold over just this most recent holiday period — the question comes down to what Amazon's vision for the product is.
The device is perfectly situated in millions of homes to serve as, among other things, a communications hub like no other product ever has. This puts it in a highly enviable position. But does Amazon see Alexa and its growing stable of hardware devices as having communications at the heart of their offerings or will they, in a race to be technologically cutting-edge, forget that consumers sometimes just need to reach out and touch someone?