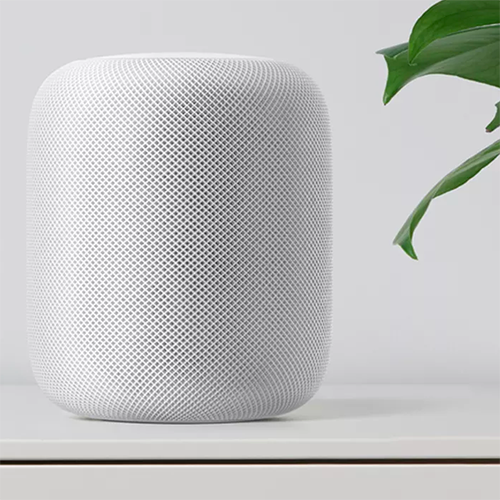 2 February 2018
As of today, nearly one in six Americans have a smart speaker in their home. Amazon's popular Alexa product line has a significant lead over Google Home with 11% of the share vs Google's 4%. And Apple's recently announced HomePod is scheduled to ship in a little less than two weeks. Although it's difficult to ascertain where this new and exciting category will be in a few years, much less who will arise to be the dominant player, one thing is for sure: the market will be a large one. But the question on a lot of people's minds is, "What does this all mean?" Concerns of privacy and the impacts of artificial intelligence on the way we live and work are just two areas on which we are only scratching the surface.
The category is on fire and the fire is spreading.
This year's holiday selling season was a game changer for smart speakers as a category, with 7% of Americans receiving at least one speaker, many of which were receiving their first. Gartner predicts that 75% of U.S. households will have smart speakers by 2020, purchasing 138 million units along the way.
But what are they using them for, and what does the future hold? Are they replacing other devices, such as Sonos, smartphones, or TVs? Or are they, as their inventors envisioned, changing the landscape of homes by providing the kind of intelligent assistants we've dreamed about since the 1950's?
"Alexa. I think I'm going to need chocolate."
The answer to all of these is yes. At least so far, simple things like listening to music represent the largest share of activities on a smart speaker. But 31% of users have controlled one or more household devices, and 22% have used their smart speaker to purchase items such as sundries, electronics, groceries, and more.
Despite claims from some corners that these are a fad and would eventually fade to just another device in our already wired homes, 65% of users say they wouldn't want to go back to life without their smart speaker.
One thing is a near certainty: These saturation numbers will signify a gold rush to service providers, 3rd party device manufacturers, online shopping sources, and countless other possibilities we have only begun to consider.
Just for Adults. So far.
With all this growth, there are bound to be some fits and starts as companies wrestle with the implications such technology may signify. Many parents have already realized that their smart speaker may be the quickest way to soothe a restless child.
Recently, toy giant Mattel announced the Nabi Aristotle, a baby monitor/smart speaker designed for children and their parents. Although there were upsides for parents such as requiring children to use the word "please" to complete any request as well as teaching them vocabulary words and foreign languages, an outcry over privacy concerns forced Mattel to cancel the Aristotle before it launched.
Alexa on Wheels. Or Two Legs.
Sometimes the key to predicting technological growth isn't to look at the current device, but is to, as my hockey-minded friends like to say "skate to where the puck is going to be." The future of smart speakers isn't speakers at all. Companies like Apple and Google and Amazon aren't going to just continue making smarter speakers. The next generation will look substantially different. TV's are already starting to emerge equipped with this technology and 64% of smart speaker users want the service in their cars.
But why a static device at all? Once I get used to the idea of being able to buy groceries using my smart speaker, it's not much of a leap to have my robotic Alexa bring me a cold beer during the game. Sure, a very large and monolithic corporation is going to have an extensive profile on my purchase and consumption habits. But, like most people, such high-minded worries often take a back seat to smaller considerations.
After all, the game is tied and I'm really thirsty.