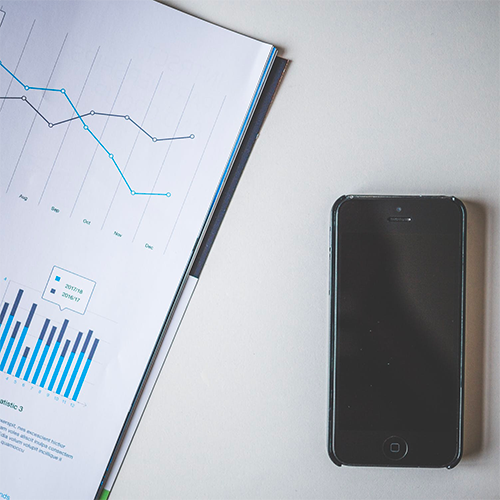 9 February 2018
"But I've got a cellphone that is used just for my business!"
There are a few questions that we hear a lot when talking to small business owners. "Why do I need two numbers?" "Can't I just use my cell phone?"
The fact of the matter is you don't need a business phone number. You've probably gotten along okay to this point without one. But, if you're serious about growing your business, you will want one, and here's why:
Use the Right Tool for the Right Job
Sometimes a cell phone just makes sense. And sometimes a fixed line phone or VoIP desk phone is the best option. A dedicated business number lets use take advantage of the best that technology has to offer in the moment.
Cell Phones are Great on the Go
Cell phones are great when you're out of the office, and forwarding a business line to a cell number is often the best way to handle calls when you're out of the office. But, if you're relying on your cell phone to run your business, it's almost a foregone conclusion that something about that is holding you back. Cell phones were never designed to be complete replacements of office phones. Plus, not all cell phone companies are created equal and even the best carriers can have unexpected holes in their network. Dropping a call can be a disaster. And make sure your battery is charged, because 85% of unanswered calls never call back. Then, even when the technology works flawlessly, some callers don't like to feel like you're talking to them while taking care of another customer.
Cellphones are great, game-changing technology for just about any business. Just don't try to force it to be more than it can be. Forwarding a business line to a dedicated phone such as an office phone or home phone can greatly minimize some of the negative perceptions and help your business grow.
Look Like a Pro
Would you rather give your business to Smith Office Interiors or some guy named Joe that answered the phone on his car speakerphone? One man shops are everywhere and, let's face it, a lot of them are that way for a reason. If you want to differentiate your business, let your personal touch be an extra added bonus–not the only thing you have going for you. Your first foot forward should be as a business, not as a person. Once you've established your professionalism, then you can wow them with your extra, personal touch.
Think About the Future
If you're at all serious about growing your business, having a dedicated number is essential. Because growing businesses don't always grow in the step-by-step way we all might imagine. Sometimes it's temporary, like your teenager answering the phones during your busy season so you can be freed up to do the things only you can do. Having a dedicated phone number lets you manage your communications and your accessibility in a way that is inexpensive, convenient and still gives you plenty of flexibility for the future.
It's Not What You Think
Just a few years ago, a dedicated line with forwarding was expensive and required a fair amount of patience to set up correctly. Today, smartphone apps and cloud-based portals make directing your phone number something you can do as easily as you check the weather and probably cost a lot less than what you think.
Get a Life
No matter who you are, sometimes you might just need to unplug and unwind. Maybe it's your anniversary or you're sick with the flu. Or your buddy wants to get in 18 holes before the weather turns. A professionally recorded message off hours or someone back at your office to run interference can make all the difference with customers and with your business. And your cell phone is still free for those important customers you just can't leave until tomorrow.