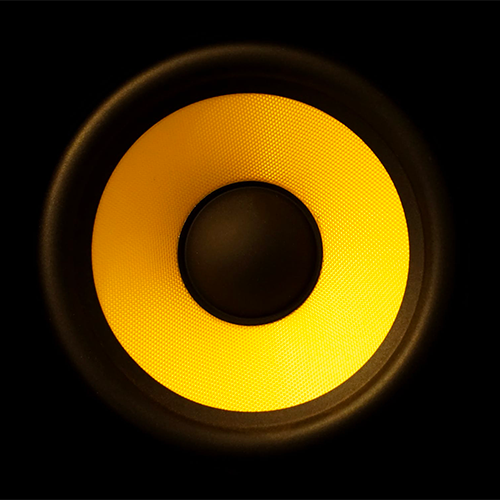 23 February 2018
I just got back from a weekend spent with my parents. They are in their eighties now and, although more tech-savvy even than some of the members of my own generation, I got the distinct sense that their relationship with the Amazon Echo they received as a Christmas gift still needs some work.
But, they were using it! From playing music to asking questions, the Echo had already started to become a part of their days. Given the number of these devices that were exchanged as gifts this past holiday season, they are truly only the tip of the iceberg.
"Alexa changed my life"
Indeed, users of smart speakers overwhelmingly are integrating these devices into their lives at an astonishing rate. A recent survey of owners of Amazon Alexa and Google Home devices found that 74% used their device daily. More than half used them multiple times per day. Not only that, but over 50% of survey respondents agreed that smart speakers had "materially changed their daily routines." Think about that for a minute. "Materially changed their daily routines." These aren't faster processors or higher-definition TVs. This is a class of devices that is upending not only the consumer electronics industry, but may go on to changing homes and lives as well.
With all of this adoption going on and claims of lifestyle changes, the question arises. How are all of these people using their smart speakers?
The killer app of smart speakers is, well, being a speaker. And, as you might imagine, listening to music is a major driver in both the purchase decision as well as the biggest use case of the vast majority of owners. We see this in the data. Nearly 80% are listening to music. Of these music listeners, nearly two-thirds are listening multiple times per day. The devices may look odd at first, but they still look like speakers. And people love music. Most importantly, it's unbelievably easy to request your favorite song all without even getting up from your seat or stopping your work to browse Spotify manually. Simply say: "Alexa, put on Justin Timberlake." and it'll play momentarily.
But what else are people using them for? Similar to Apple's popular Siri service, information–particularly weather–is king. Nearly 60% of users report using their device to look up information. A similar percentage of smart speaker users have asked the device to read them the news, but unlike music listening, only 17% have done so repeatedly. So. not all smart speaker uses possess the same "stickiness."
Although there are various theories about the large fall off in some activities, many believe that this speaks to the limitation inherent to this sort of device. It's not screen-based. Certainly, several of the devices sport screens for displaying a variety of information. But your relationship with such a device is an audio one. Some things that we're used to doing via a screen are not easily replaced by a speaker. By way of personal example, I believe the most common words I heard spoken this past weekend were "Alexa, stop!" From personal experience, unless you're alone with the device, listening to a sampled voice read the news is simply not efficient or pleasant.
With Apple's HomePod now shipping, there may be a tighter integration with other devices on the horizon. Some of the functionality that HomePod will bring to the market are the ability to quickly send and receive texts, take down notes, and even place calls.
High adoption and usage rates all but guarantee that these devices will be with us for some time. Technology will continue to add new functionality, eventually further incorporating AI into devices such as cars, kitchen appliances, and even children's toys. It would seem that Alexa and her new friends are going to be with us for a long time.
Alexperimentation?
What we can take away from many of the statistics is the same process I saw played out in my parents' living room. Users report trying out various questions on their devices. The Echo even comes with a fold-out "cheat sheet" that suggests various challenges and games that serve as a starting point for the sort of behavior companies want us engaging in. Experimentation with the interface. Make no mistake, these devices can and do listen to your questions and skills are being added all the time that address gaps in their abilities.
After being prompted to try the game show "Jeopardy," various other suggestions related to games were made. Inquiries regarding the weather led to a "Let's ask Alexa" regarding a choice of pizza delivery options that were nearby.